We like to make life easier for ourselves and for others, so we will create an application that will not only stand out from the crowd and give real profits, but will also be useful.
The process of creating a mobile application
Supported technologies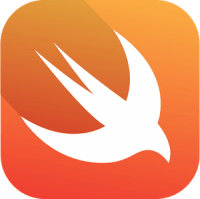 SWIFT
Years of experience
We have developed many excellent mobile applications, some of which are available for download from the App Store or Google Play. Thanks to our specialist knowledge, we are able to create a product that will satisfy even the most demanding users
Agile approach
Creating the application in the agile approach we use the best industry practices and technologies. Continuously created improvements to the product, while minimizing the time to launch the application into the market
Technical support
We provide continuous support after the product is completed, thanks to which you can be sure that it is always optimized and adapted to changes on the market.
Have a project in mind? Need help with an ongoing one?
We'll be happy to talk!
Wiktor Sobczyk
Co- Founder, Key Account Manager
Damian Sitek
Co-Founder, Developer