Hey OK

HeyOkay - Mobile application for making new friends in terms of interests and maintaining communication.
Technologies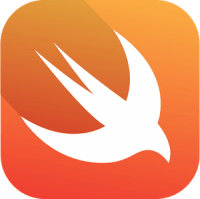 SWIFT
Supported platforms
The scope of work
Mobile application prepared for implementation on the AppStore and Android.
The application contains communication and geotagging modules, and everything is included in the aesthetic design.
The application has been prepared for many language versions.
HeyOkay arose in response to loneliness that affects an increasing number of us. Among hundreds of virtual friends, it is becoming increasingly difficult to find valuable people. Thanks to HeyOkay, the user will be able to find people in his area who share his passion. Thanks to the integrated map you can quickly determine who is close and where your friends are to arrange to spend time together.
HeyOkay also allows you to create events - regardless of the scale whether it is going to be party, friendly match on the weekend or a large artistic event.
Challenges
Supporting the start up concept in creating applications in MVP model and its further development
Creating an extensive application for communication and meeting new people with elements know from Facebook and Instagram
High level of application design in order to increase attractiveness and stand out from the competitors
Solutions
Mobile application prepared for implementation in the App Store in several languages
An extensive system of searching and making contacts related to geolocation
Very refined graphic interface designed to satisfy demanding users of iOS devices
Benefits
Adjusting the application to customer needs and implementing advanced functionalities by creating applications in native language
Delegation of dedicated developer and tester to permanent cooperation in order to implement new ideas submitted by the customer as soon as possible
Have a project in mind? Need help with an ongoing one?
We'll be happy to talk!
Kamil
Head of Business Development