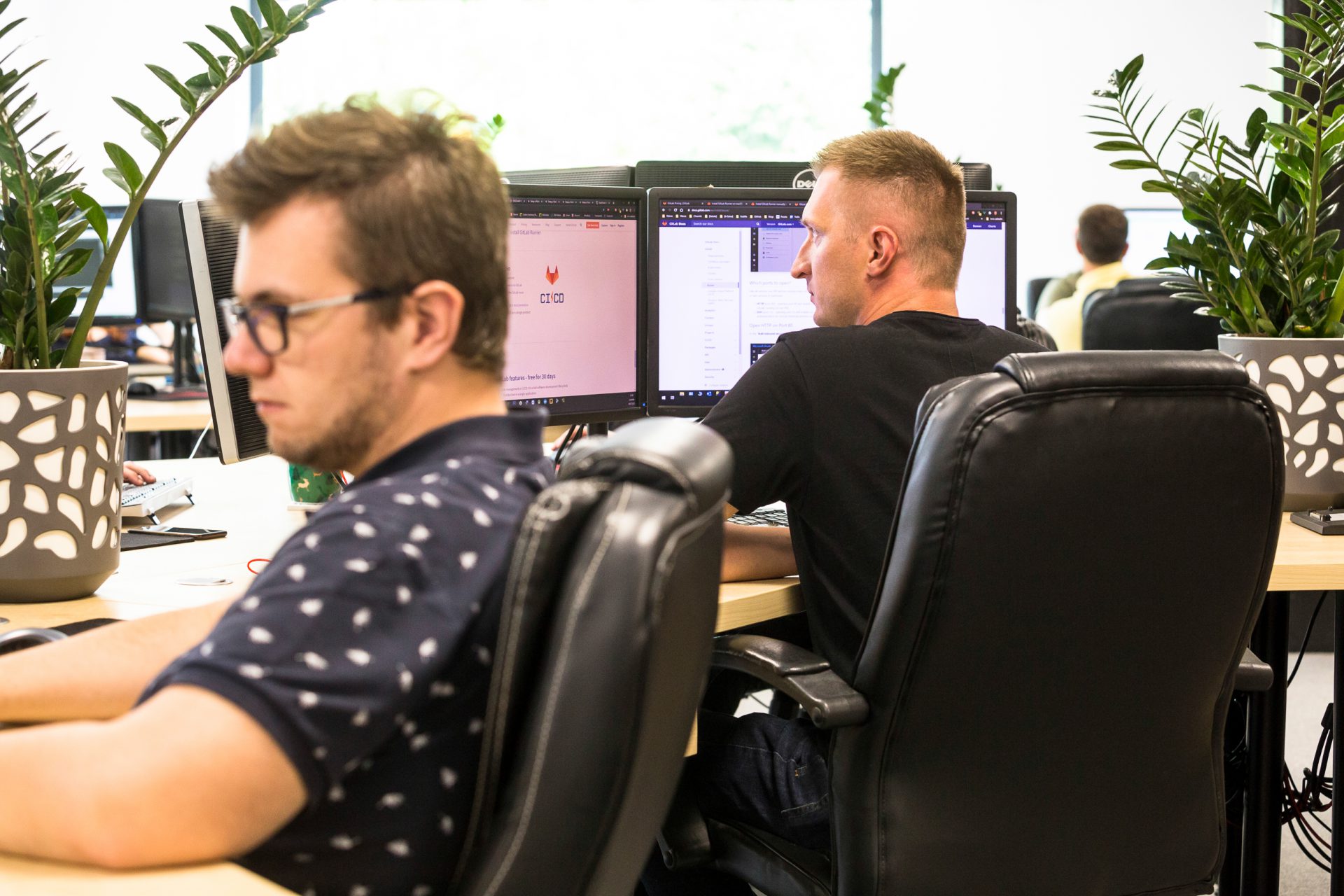 Nowadays, in order to choose the right software house it is not enough for the desired technological stack to match. In today's article we will describe what you should look for in a good software house and whether it is worth choosing companies near or far away.

At the very beginning it should be remembered that a good software house is not only a company that creates dedicated mobile applications or software - apart from these main services, a good software house should also carry out the analysis of business processes, create specifications for the systems, fully test the created software, be able to integrate the created software with other systems or finally provide post-implementation care, which gives the possibility of further system development.

Below there are a few points which you should pay attention to when choosing a good software house:

1) Avoid very cheap offers

Do not always decide on the cheapest option - as with most products, if you buy something for the lowest price there is a high probability that the quality of this product will also be low. This is often the case when you choose a freelancer that will produce a certain part of the product, but this is in turn associated with the impossibility of its development.
What's more, a proven software house will have certain certificates which confirm its skills - tester's like ISTQB or project management like Prince2, Agile, IPMA. A software company can also be a partner in software development such as Google, which additionally proves its high competence. Instead of the lowest price, choose offers where it corresponds somehow to the proposed price - make sure that you get the best possible product (in this case service) in its price range.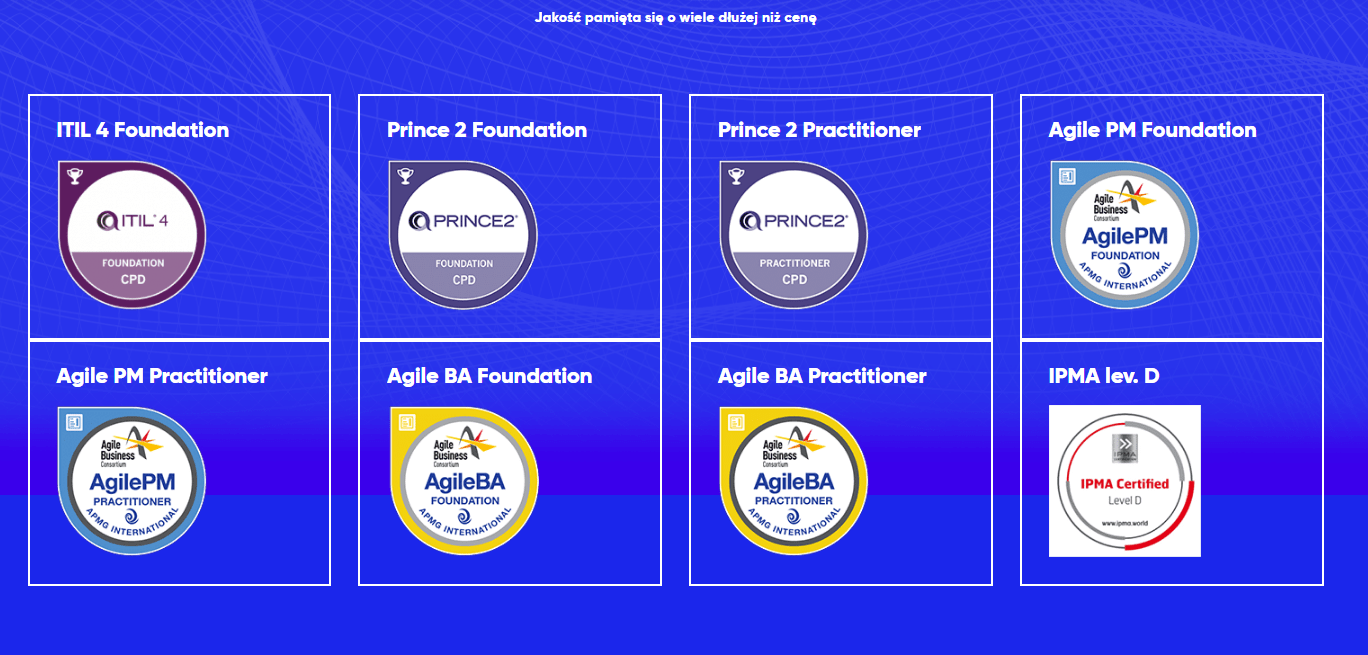 2. Look at the way the project is valued 
Importantly, pay attention to how your project is valued. Does the software company you are asking for an offer estimate its cost on the basis of properly conducted requirements analysis or product workshops? Does it estimate on the basis of a few sentences without asking questions? This element will tell you a lot about software house's design approach: if someone throws a budget after the first 10 minutes of getting acquainted with the project, they estimate "a cat in a bag" with a small chance that the amounts they give will be adequate to the real work that is to be done. On the other hand, if a software company asks a lot of questions, analyzes and even proposes to conduct workshops to analyze your needs - you can be almost sure that you have met professionals. 

3. The size of software house matters

As far as the size of your company is concerned, decide to cooperate with one for which you will be a noticeable customer and which will provide you with comprehensive service. In addition, a company that has a portfolio of many companies from different industries will definitely have a wealth of experience, and thus will understand your business concept faster and propose better solutions. At every step of the decision making process you have to keep in mind that software house is supposed to be your partner and a good partner must understand and feel your business. 

4. Technologies in which the company works

When a company has an offer that it creates software in multiple technologies at the same time, this means that the level of knowledge of individual employees will probably not be high enough. Of course, the above statement does not apply to large agencies that can afford to employ a variety of specialists. However, in the case of small and medium software houses, the shorter the list of languages used, the better.
Also take a first look at companies that work with technologies you know - this will help you understand the software development process better and make communication during the project more effective and easier.

5. Readiness to say no

Avoid companies that immediately agree on any idea. When choosing a good software house, remember that you choose a partner to create the software, not just a subcontractor. A good partner is characterized by the fact that he will advise you during the project and will often say "we can't do it this way, we propose another solution" or "to make this functionality this way will be a waste of money and time, better to solve it this way instead...".

6. Check the history

It is best to start the evaluation of software house by searching the Internet about it. Check if it has experience in projects similar to the ones you are interested in. If you have a portfolio, pay attention if the company has a reference from customers, a review on Clutch or Goodfirms - they will be the best evidence of the level of service provided.

7. Compare offers

When looking for a suitable software company, you will usually get acquainted with the hourly rates. When you see lower rates you naturally want to decide on a given company without further verification. However, we all know that as a rule, there is no such thing as good, cheap and at the same time fast, so it may happen that by choosing cheaply, you will finally spend more money than you initially planned, because a given company may need more time to perform a given task or more time to fix the mistakes.
Let's take a simple example:
COMPANY A: Offered an hourly rate of 100 PLN, but it needs 10 hours to complete the task, which gives a total cost of 1000 PLN.
COMPANY B: Proposed an hourly rate of 130 PLN, but needs 6 hours to complete the task, which gives a total cost of 780 PLN.
As you can see from the above example, despite choosing a company with a higher hourly rate, the final cost of execution may be lower. Always try to keep the balance between price and quality.
8. Ask about the shape of the band

If you choose a particular software house, always ask about the team that will be responsible for your project. Will you have a project manager/customer supervisor assigned, how many developers will work on the success of your project, will a software tester also be present in the team?
Why is the shape of the team important? A well-coordinated team where everyone has clear goals and responsibilities will focus on your project and its work will be efficient.

9. Find out about communication practices

At the beginning of the cooperation it is worth asking if the software company we are considering uses tools that facilitate planning and monitoring progress such as: Jira, Trello or Redmine. Can you have an observer's access to your project in order to control the workflow in the project in real time?
Additionally, ask about the way of communication - will it be direct and the project manager will inform you not only about the successes but also about all failures or problems that may occur during the project creation.
Remember that your software partner should always keep you informed about the progress of the project.
10. Check the approaches to creating projects

Although the methodologies of conducting projects are generally known to everyone, there are still software companies on the market that produce software without any structure. It is always a good idea to find out if the software house you want to work with uses SCRUM methodology or other Agile approaches.
Not everyone knows and applies it, but as a client you are part of the team - according to the SCRUM methodology. SCRUM spirit allows you to manage your budget clearly - you see what has been done and what you are paying for, and you actively participate in the creation of your project, so that you have a real impact on the functionalities produced.

No matter how good a software company you decide to develop software that is completely error-free is impossible. Testing during programming is an indispensable part of the whole process, which allows for quick detection of errors and their correction. Always ask if the chosen software house has any quality control on board.
Choosing the right software house will be the key to your success!

What effect you will achieve by creating a software or a future application depends largely on the skills and experience of the programming company to which you commission the task. This choice will be crucial for achieving the desired business goals. If you are looking for a proven softwarehouse and want to learn more about our offer, do not wait - contact us today.
Have a project in mind? Need help with an ongoing one?
We'll be happy to talk!
Wiktor
Co-Founder, Key Account Manager