Mobile Wound
Mobile wound is a system that facilitates the recording of wounds and the course of their treatment.
Technologies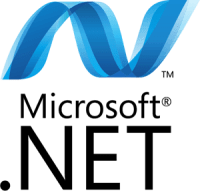 .Net
Supported platforms
The scope of work 
Creation of a mobile application allowing the exchange of medical data and consultation with specialists in the field of monitoring the treatment process by therapeutic imaging methods.
A web application that allows communication and management of data collected and exchanged between treatment centers and specialist centers performing e-consultations.
The use of security mechanisms enabling the processing of sensitive data.
Mobile application for patients to provide current information and recommendations immediately after the appointment.
The system also supports the program of improving the availability and effectiveness of out-of-hospital treatment for patients with chronic wounds.
Thanks to the modern mobile application, specialists can take pictures of wounds with their descriptions, which generally facilitates the method of treatment and is convenient for the patient. Each patient has his illness card, which is available to various specialist within the medical unit- no paper documentation is needed, everything can be sent electronically.
The portal has broad development horizons to improve healthcare and the way medical units work.
Challenges
Making easier for employees of medical facilities to take photographs of wounds, replacing ordinary cameras for a mobile application on smartphone
Creating a central place to manage patients and their wounds that are being treated
Limiting the number of documents created and striving for the greatest degree of automation of the entire wound healing process
Solutions
Mobile application that allows the exchange of medical data and remote consultation of specialists in the field of monitoring the process of treatment by medical imaging methods
Web application that allows communication and management of data collected and exchanged between treatment centers and specialist centers performing e-consultations
Introducing the offline application support mode to ensure that employees can work in buildings with limited internet or internal network coverage
Benefits
Improving work and relieving medical staff- doctors and nurses
Possilbity of making pictues of the wound by the patient- without having to visit a medical facility
The IT system is compatibile with the program to improve the availability and effectiveness of non- hospital treatment for patients with chronic wounds
As a title says - absolutely rock solid cooperation. Thanks to them my client own great and very innovative software. Their unique understanding of customer experience and business psychology is outstanding. 
Emil Żak
CEO / Co-Founder at Ecologic.io
I found it-solve team as passionate, trustworthy coworkers. I can reccomend them as reliable and experienced partners for any project!
Kamil Chelstowski
Board Member, Synnetra
IT solve is a team of passionate people specializing in .Net. They helped me out with the .Net project from beginning to the end (design, front-end development, back-end, business logic).
Maciej Kowalczyk
Managing Director, Risk and Analysis at Turbine Analytics S.A.
We cooperated with it-solve in a time& material mode. We were provided a skillful programmer according to our needs to remotely join our team which helped to immediately boost our developing powers without any delays associated with direct recruitment of programmers on a in-house basis.
Bartosz Dowojna
Development Specialist, Sweco
The choice of IT-Solve turned out to be the best decision. A very competent and flexible team that tries to fully understand not only the client's needs but also the broader context before implementation. Their full support as well as valuable comments included completed the project within the set deadline and the assumed budget. I can recommend IT-Solve as a reliable and committed partner.
Jakub Wójtowicz
Account Manager at Brand Backup
We are very pleased with the cooperation with IT-Solve. The product fully met our expectations. Deprived of any defects, exactly as we expected. Cooperation at a very high level, expressively, in constant contact. Certainly in the future we will re-establish cooperation with IT-Solve
Rafał Krakowski
Execution Director
IT-SOLVE is a reliable partner that takes a professional approach to complex projects. They can listen to the client and translate it into real effects of their work.
Marcin Starczewski
Deputy Head of IT Programming Unit
We recommend IT-SOLVE as a reliable and professional company. IT-SOLVE has proved to be a very reliable partner. While conducting the work, the whole IT-SOLVE team shows great commitment and high technical qualifications.
Artur Ochman
Board Member, Gamuza sp. z o.o.
IT-SOLVE specialists show great commitment, experience and professionalism. They have very broad technical knowledge in the area of design and implementation of business processes. It-solve is a very solid and reliable technological partner.
Have a project in mind? Need help with an ongoing one?
We'll be happy to talk!
Kamil
Head of Business Development