Ecologic

Ecologic - an intelligent driver training program
Technologies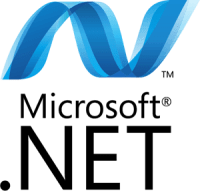 .Net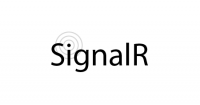 SignAL r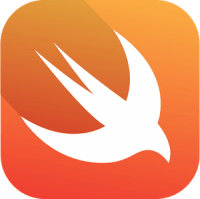 SWIFT
Supported platforms
The scope of work
The system analyzes driving techniques - it detects and analyzes over 800 different events that have direct impact on road safety. In addition, each driver is kept informed of his progress and errors that need improvement.
Implementation and development of the entire system along with satellite and mobile products as well as environments providing services for core websites.
Dedicated team of programmers, testers and product owner constantly working on development of applications and implementing new functionalities.
Implementation of a big data based engine that can create precise driver profiles consisting of hundreds of variables, and then evaluate and communicate with the driver to change the driving style.
Ecologic is an intelligent program for drivers operating 365 days a year. It consists of many important and technologically advanced components such as:
advanced analysis of driving style
intelligent and advanced communication
gamecenter - motivation and commitment
car fleet management
introduction of artificial intelligence in the fleet system
Ecologic is a tool that uses a device plugged in the OBD2 connector equipped with a motion sensor, accelerometer, GSM modem and GPS, which is connected to the mobile application and online portal. The mobile application after each route informs the driver what mistakes he has made and what was the fuel consumption so that they are aware and responsible drivers.
Ecologic assesses the driving technique and builds a driver ranking. High scores can generate savings on fuel each year. The system learns the driver's behavior and provides feedback on non- economic driving as well as on dangerous maneuvers. Weekly reports will help you to understand errors and find hidden potential. The route report displays detailed information about the driver's activity, where and how much he rode. In addition, low battery and check engine errors will help to keep vehicles in good condition.
Challenges
Large group of active users of the application on different devices
Constantly increasing number of new functionalities, as a result there is an increase in application downloads and the collection and processing of an increasing amount of data
Large number of messages, data, competitions that should be presented in clear and intuitive way
Solutions
Development of an Android and iOS application that plays a huge role of virtual driving instructor for each driver
Analysis of over 100 parameters affecting the level of safety and economic efficiency of driving
Detection and analysis of over 800 various events that translate into road safety
Benefits
Mobile application which ensures that driver is aware of all aspects related to driving that need improvement
Driver involvement through gamecenter - safe and economical driving has become not a duty, but a challenge
Each driver has access to his individual panel, where he will find his statistics, challenges and achievements
Emil Żak
CEO / Co-Founder at Ecologic.io
I found it-solve team as passionate, trustworthy coworkers. I can reccomend them as reliable and experienced partners for any project!
Kamil Chelstowski
Board Member, Synnetra
IT solve is a team of passionate people specializing in .Net. They helped me out with the .Net project from beginning to the end (design, front-end development, back-end, business logic).
Maciej Kowalczyk
Managing Director, Risk and Analysis at Turbine Analytics S.A.
We cooperated with it-solve in a time& material mode. We were provided a skillful programmer according to our needs to remotely join our team which helped to immediately boost our developing powers without any delays associated with direct recruitment of programmers on a in-house basis.
Bartosz Dowojna
Development Specialist, Sweco
The choice of IT-Solve turned out to be the best decision. A very competent and flexible team that tries to fully understand not only the client's needs but also the broader context before implementation. Their full support as well as valuable comments included completed the project within the set deadline and the assumed budget. I can recommend IT-Solve as a reliable and committed partner.
Jakub Wójtowicz
Account Manager at Brand Backup
We are very pleased with the cooperation with IT-Solve. The product fully met our expectations. Deprived of any defects, exactly as we expected. Cooperation at a very high level, expressively, in constant contact. Certainly in the future we will re-establish cooperation with IT-Solve
As a title says - absolutely rock solid cooperation. Thanks to them my client own great and very innovative software. Their unique understanding of customer experience and business psychology is outstanding. 
Rafał Krakowski
Execution Director
IT-SOLVE is a reliable partner that takes a professional approach to complex projects. They can listen to the client and translate it into real effects of their work.
Marcin Starczewski
Deputy Head of IT Programming Unit
We recommend IT-SOLVE as a reliable and professional company. IT-SOLVE has proved to be a very reliable partner. While conducting the work, the whole IT-SOLVE team shows great commitment and high technical qualifications.
Artur Ochman
Board Member, Gamuza sp. z o.o.
IT-SOLVE specialists show great commitment, experience and professionalism. They have very broad technical knowledge in the area of design and implementation of business processes. It-solve is a very solid and reliable technological partner.
Have a project in mind? Need help with an ongoing one?
We'll be happy to talk!
Kamil
Head of Business Development